March Maniacs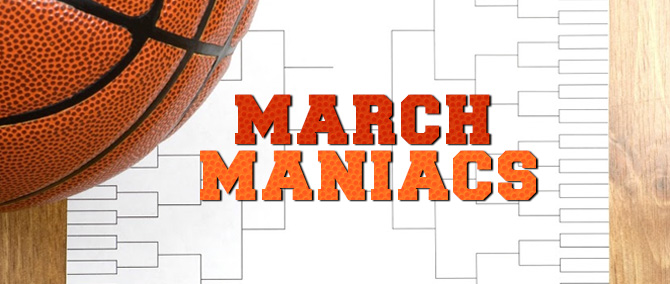 March Maniacs
March is here, and that means that the madness has begun! Basketball is all around us and teams are battling each other on the road to the NCAA Championship. KWSN, KRRO, and KELO-AM are filled with basketball-obssessed March Maniacs who love to watch the games and make predictions just as much as you do. The March Maniacs will be posting all sorts of information on this page, from blog posts to brackets and Instagram photos.
The Latest March Maniacs Blog Posts
We're blogging about everything basketball. Check out the lastest posts here.
Wed, apr 02 2014 - 9:36 a.m.

This may be a future NCAA basketball player or the next addition to the Harlem Globetrotters. Check it out!

Tue, apr 01 2014 - 11:25 a.m.

Because they can't use clips from any actual NCAA games, this TV sports anchor in Florida acted out what happened...

Mon, mar 31 2014 - 12:31 p.m.

Day 188 on 365 Days of Balloons features a tribute to the NCAA Tournament. Meghan Coleman, a graphic artist has set out to create impressive balloon art for 365 days. Find out more about Meghan here and check out her ...
Downloadable Brackets
Are you a March Maniac? Do you fill out countless brackets both online and offline in hopes of correctly guessing the outcomes of all of the many March Madness games? Don't worry, we have you covered. Download a blank bracket here, so you can keep making your very own predictions.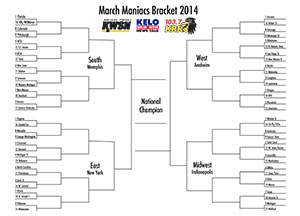 Your #marchmadness Instagram Photos
Want to see your photo on this page? Just tag your photos #marchmadness when you post them to Instagram. If you don't have Instagram on your mobile device, just download it for free from Google Play or iTunes App Store.