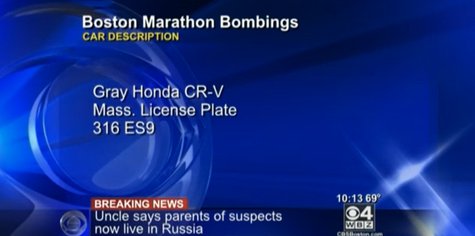 UNDATED (WKZO) -- The Connecticut State Police have released a bulletin on what could be a description of the vehicle 19-year-old Dzhokhar Tsarnaev may be driving. Dzhokhar Tsarnaev is a suspect in the Boston marathon bombings and those with information are urged to notify police.
Details on the suspect vehicle are:
Gray Honda CRV
License Plate No. 316ES9
Massachusetts License Plate
Check back for developments. Watch below for LIVE stream.