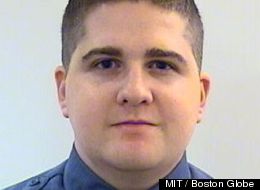 CAMBRIDGE, MASS (WKZO) – Latest reports on the Massachusetts Institute of Technology campus shooting are confirming the identity of the officer fatally wounded.
The Boston Globe has identified the officer as 26-year-old Sean Collier from Middlesex, Mass.
According to Cambridge police, the officer was responding to a report of a disturbance when he was shot multiple times around 10:30 p.m. and later died at a hospital.
Details are still developing. Check back for updates.