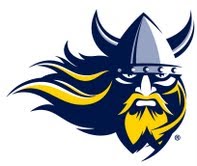 INDIANAPOLIS (KWSN) - Augustana volleyball averaged over 600 fans to their matches in 2012 which ranked sixth in NCAA Division II according to the attendance numbers released this week. The Vikings were joined by six other Northern Sun Intercollegiate Conference in the top 15.
Augustana totaled 7,037 fans in the 2012 season for an average of 639 per match. As a conference, the NSIC's volleyball matches were attended by 83,319 fans to rank as the top league in Division II.
The Vikings hit a season high in 2012 with 867 fans in attendance for Augustana'a Sept. 15, 2012 match vs. Winona State. In all but one home match, Augustana welcomed at least 500 fans to the Elmen Center
The Vikings begin the season on Sept. 6 when they travel to Anchorage, Alaska to participate in the Spring Hill Suites Invitational. On Sept. 13-14, the Vikings will host the NSIC Challenge at the Elmen Center before opening their 20-game conference schedule with Southwest Minnesota State on Sept. 19 at home.
Courtesy of Augustana College