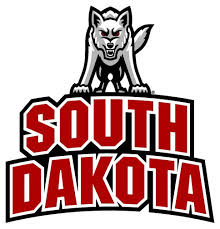 Vermillion, SD (KWSN) The University of South Dakota Coyotes refused to give up Monday night against Utah Valley, coming from behind late in the game to win 71-67.
The Coyotes trailed for most of the game, but took the lead at 65-64 with 93 seconds left after a 14-3 scoring run. The Coyotes had three players in double figures, including high man Brandon Bos with 15 points. Ben Aird with Utah Valley led all scorers with 18 points.
After losing three straight games on the road to start the season, USD has won three in a row. Up next for the Coyotes will be the Air Force Academy in Colorado Springs Thursday night.