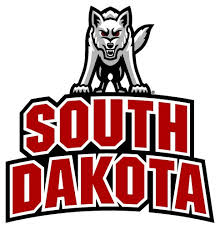 VERMILLION, S.D. (KWSN)– South Dakota track and field will begin its week at the NCAA Outdoor Track and Field National Championships in Eugene, Ore., on Wednesday when Meghan Dennis competes in the women's javelin at 7:15 p.m. CT. The championships will be broadcast Thursday at 5:50 p.m. CT on ESPN3, Friday at 6:30 p.m. CT on ESPNU and Saturday at 4 p.m. CT on ESPNU.
The South Dakota women's team enters the championships ranked 31st in the nation, and will look to improve on last season's 34th-place finish with four athletes competing this year. The men's team sends its first athlete to the championships since the Division I transition.
Dennis has the 17th-best mark in the 24-person javelin field and has broken the USD and state record in the event in back-to-back meets. The freshman threw 159 feet, 3 inches at the NCAA West Region Preliminary Round on May 25, breaking the record of 157-10 she set at the Summit League Championships on May 9.
USD has no competitors on Thursday, but has three in action on Friday as Bethany Buell and Emily Grove compete in the women's pole vault at 5:15 p.m. CT and Cody Snyder competes in the men's discus at 6 p.m. CT.
Buell, a junior, makes her third straight NCAA outdoor championship appearance while holding the nation's top mark of 14-7½ that she set at the Texas Relays on March 29. Sophomore teammate Emily Grove makes her second appearance at the national championships with a season-best mark of 14-0, which places her 10th-best among the field's 24 vaulters.
Snyder, a junior, makes his first national championship appearance after setting a USD and state record of 187-0 at the West prelims. That mark is 12th-best among remaining throwers.
Megan Glisar will end USD's week on Saturday in the women's high jump at 2:45 p.m. CT. The junior has the ninth-best mark among remaining competitors at 6-0.
Courtesy of University of South Dakota