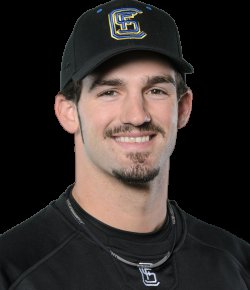 SIOUX FALLS (KWSN) – The Sioux Falls Canaries released catcher Steve Domecus on Friday following the announcement of his retirement from professional baseball.
Domecus batted .242 with four home runs and 12 RBI in 21 games with the Canaries this season. The former Los Angeles Dodgers prospect reached the high Class A level in 2012 before moving to independent baseball this year, his fourth season of professional baseball.
The Canaries roster now stands at 21 players, 11 pitchers and 10 position players. The Canaries open a three-game series on the road tonight against the Amarillo Sox to begin a 10-game road-trip through Texas. All games will be broadcast on Sioux Falls Sports Radio 1230-AM, 98.1 FM and www.kwsn.com.
Courtesy of Sioux Falls Canaries