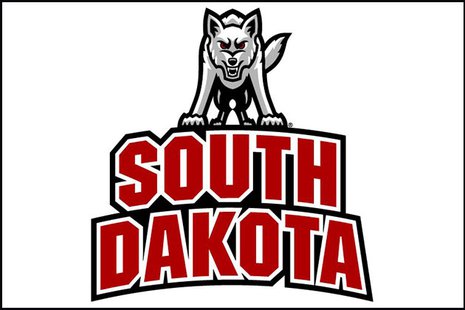 Ames, Iowa (KWSN) South Dakota's men placed 12th and the women took 22nd at the NCAA Division I Midwest Regional Championships hosted by Iowa State University Friday.
The Coyote men were led by sophomore Mubarik Musa, who placed 21st out of 205 competitors who finished the race and earned all-region honors for finishing in the top 25. Musa's 10-kilometer time of 30 minutes, 55.8 seconds, was 27 seconds back of Tulsa's Chris O'Hare, who won the race with a time of 30:28.0. South Dakota State's Trent Lusignan was two seconds back in second place.
USD sophomore Katie Wetzstein finished in 41st place out of 210 finishers in the women's race. Her six-kilometer time of 21:28.6 was a season best. Iowa State sophomore Crystal Nelson won the individual championship with a time of 20:12.6. Minnesota junior Molly Kayfes was eight seconds behind in second place.
Defending national champion Oklahoma State saw its lineup occupy positions 7-11 to earn a 12-point victory against second-place Tulsa for the men's team title. Tulsa had three runners finish in the top six. Both teams earn automatic bids to the Division I national championship meet hosted by Indiana State on Nov. 23.
Iowa State and Minnesota were the top women's programs with team scores of 39 and 59, respectively. Oklahoma State, with 192 points, was a distant third.
Thirty-two men's programs and 34 women's programs competed in the meet. The Coyote men totaled 352 points and finished higher than teams from Iowa (14th, 371), Illinois State (15th, 399), and Kansas State (25th, 731). The Coyote women's 574 points bested teams from Northern Illinois (23rd, 593), Illinois-Chicago (25th, 616) and Oklahoma (did not finish).
Courtesy of University of South Dakota Athletics