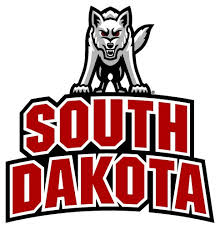 Vermillion, S.D. (KWSN-AM) South Dakota interim head men's basketball coach Joey James is pleased to announce the signing of Huron native Justin Decker to a National Letter of Intent. Decker will be eligible to compete for the Coyotes in the fall of 2014.
"We are excited to add Justin to our family here at USD," said James. "He will be a great fit in our program and will represent our University well.
"Justin has the ability to play both inside and outside and has great basketball IQ. He plays for an excellent high school coach in Tim Buddenhagen and will continue to get better as he develops. We look forward to seeing Justin in a Coyote uniform next season as he continues his education at USD."
Decker, a 6-foot-6 senior center for Huron High School, was a second-team all-state performer as a junior when he averaged 15 points and six rebounds per game. Decker was a member of the Class AA all-state tournament team. He shot 48 percent from the field and 73 percent from the free-throw line.
Courtesy USD Athletics