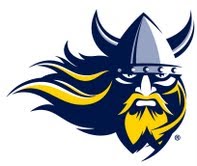 SPOKANE, Wash.(KWSN) - Augustana's men's cross country team continued their historic run and the women's team returned to form as both teams placed top five at the NCAA Championships on Saturday. Led by Paul Yak's sixth-place finish, the men's team placed a program-best third with three runners earning All-America honors. The women returned to the top-five with a strong showing from all five runners to earn fifth."I look at the scoreboard and see Augustana in third place on the men, the women placing fifth; it's just awesome!" said head coach Tracy Hellman. "You want your teams to peak at the right time, at the end of the season. That's what we did and I am so proud of all of these men and women."On top of leading the men's team to the best men's team finish in school history, Yak etched his name in the Augustana record books with his sixth-place finish. In a time of 30:20.2 on the 10k course, Yak became the highest finisher in men's cross country history at Augustana.Joining Yak as All-Americans were the brothers Karbo. Tom Karbo (30:38.8) placed 11th and younger brother Harald Karbo (30:59.3) finished 19th after moving up at least 14 spots after the first 5,000-meters."At this level, there are such tough individuals," said Hellman. "For us to get [Yak] near that top five and he was with the lead pack near the end, shows how great of a runner he truly is. The Karbo brothers ran exceptionally well too and that was a key point for our team score."Adam Braun (31:36.0) and TJ Gleason (31:36.2) placed 58th and 59th to round out the Vikings' scoring. John Klecker (31:54.1) jumped up 22 spots after the 5k mark and Jordan Slusser (32:27.3) finishes his career as part of the historic Viking squad.Led by winner Tabor Stevens (29:50.1) Adams State won the team title with 54 points, Grand Valley State took second with 104 points and the Vikings earned third with a 122-point total.
The women's team was set up for another seemingly disappointing season, but the resilient Viking women weren't set upon sending out their talented Norwegian duo on a low note. Kristin Brondbo continued on her scorching end-of-the-year pace with a 10th-place finish -- tying the highest of her career -- in 21:19.5 on the 5k course.
Runa Falch (21:39.5) battled through a tough end of the season, but her grit earned her 24th place. Both Brondbo and Falch closed out their cross country careers with their fourth All-America finish with theit performances on Saturday."Four time All-Americans; there are not many kids who can say that," said Hellman of his two seniors. "What leaders Runa and Kristin are for this team! They came five years ago and they helped established our program as one of the best, a national contender every year. They are going to be extremely missed, but I am so happy they were able to finish their career like this."The women entered the national meet ranked 14th, the lowest entering the NCAA Championships since 2009. Led by the development of three new faces to Augustana's scoring quintet, the Vikings improved on their third-place finish at the Central Region Championships by taking fifth overall.Meritxell Delgado's (22:19.2) steady climb erased 22 runners in front of her and finished 66th. Kaitlyn Yoerg (22:28.8) picked off several runners in the final 200 meters to move up to 82nd. True freshman Cassidy Soli's (22:43.8) season-long improvement shined through with a crucial 110th-place finish to give Augustana 236 points and fifth place, falling one short of earning a trophy for the third straight year.Emma Anderson crossed in 24:04.9 and Gabi Swoboda fought through a hip injury to finish in 24:20.6.Northern Sun Intercollegiate Conference and Central Region champion Jennifer Agnew of the University of Mary won the individual title and pre-meet favorite Grand Valley State won the team championship with 54 points.Hellman was thrilled with how his teams finished this year, but how they've become a nationally-known program over the years."We are now a top team year in and year out," said Hellman. "Last year, we were second and fouth, year before, first and sixth, and now this year, fifth and third. I can't tell you how proud I am of this group. I think what really happened is this team just really came together at the right time."For the second time in three years, the Vikings have tripped to Spokane and come away with a historic performance. Now Hellman believes that this can be a regular occurrence, regardless of where the national championship meet is held."Spokane has been very good to us," Hellman said. "But now we have this confidence that wherever we are at, we can run with the best of them."The Vikings certainly have proven that. The men finish the season with a historic third-place finish as a team, led by Yak's best individual finish in the history of the men's program and the women righting their ship to finish fifth sending off seniors Falch and Brondbo in All-America fashion.
Courtesy: Augustana College