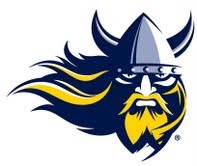 NEW ORLEANS, LA (KWSN)- Augustana's men's cross country team's dominating NSIC championship kept them at No. 6 in the US Track & Field and Cross Country Coaches Association national coaches poll, while the women dropped from the top 10 for the first time in three years, falling to 12th.The men tallied 159 points as they stayed just outside the top five for the fourth straight week.
University of Sioux Falls was the only Northern Sun Intercollegiate Conference team joining the Vikings in the top 25, moving up one spot to No. 23.Western State unanimously overtook the top spot after winning the Rocky Mountain Athletic Conference last weekend. Adams State checks in at No. 2 and Grand Valley State holds onto their No. 3 ranking. Chico State jumps to fourth and Colorado School of Mines rounds out the top five.
Augustana's women's team had been a staple in the top 10 of the USTFCCCA national coaches poll since last not appearing in the top 10 on Nov. 3 2010. In the sixth edition of the poll, the women gained 111 points after Minnesota Duluth denied the Vikings of their seventh straight conference title -- the UMD women jumped to No. 8 in the poll, leading three teams from the NSIC.
Grand Valley State remains the unanimous No. 1 team, garnering all eight first-place votes. Adams State and Western State hold onto the second and third spots, respectively, while Alaska Anchorage moves up to fourth in Augustana's absence, and Chico State leaps two spots to finalize the top five.
The Vikings are idle this weekend as they prepare to host the NCAA Central Region Championships on Nov. 9 at Yankton Trails Park.
Courtesy: Augustana College