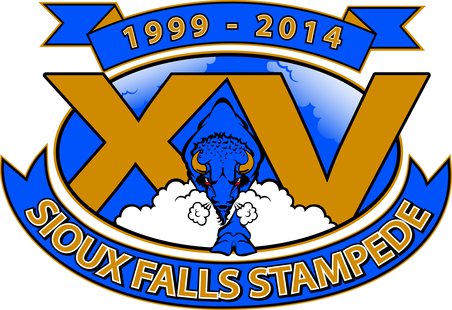 Sioux Falls, SD—The Sioux Falls Stampede are excited to announce that the West Avenue Buffalo Wild Wings will host a viewing party for Games 1 & 2 of the Herd's Western Conference semifinal series against Waterloo this weekend.
Game 1 is tonight at 7 PM and Game 2 is Saturday at 7 PM. Fans can watch the games live on the TV big screens while enjoying wings, burgers, cold drinks and more! As a reminder, Buffalo Wild Wings do not take reservations so fans are encouraged to arrive early to get their seat for the game. Fans will have the opportunity to win tickets to Game 3 next Thursday at the Sioux Falls Arena as well.
Buffalo Wild Wings is located at 909 West Avenue North, behind the Birdcage, and is a proud Stampede corporate partner.
After this weekend, the series will shift to Sioux Falls for Game 3 on Thursday, April 17th and, if necessary, Game 4 on Friday, April 18th. Game times are 7:05 PM each night. Tickets for Game 3 are available now through the Sioux Falls Arena Box Office or any Ticketmaster location.
Courtesy: Sioux Falls Stampede