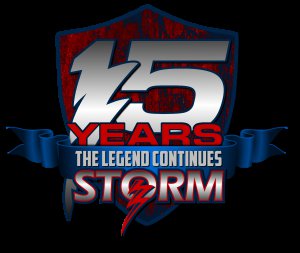 Grand Island, NE (KWSN) – For the first time in nearly a month the Sioux Falls Storm were shut out of the IFL's Player of the Week honors on the heels of the team's first loss of the season to Cedar Rapids last Saturday. Sioux Falls QB/WR Martevious Young and DE Eze Obiora did pick up honorable mention nods in their respective categories.
Following the 49-37 set back the Storm will now turn their attention to Saturday and the United Conference championship game between the same two sides in the Sioux Falls Arena. Cedar Rapids will be in search of their first United Bowl appearance in the team's brief history, while Sioux Falls will be looking for their 6th consecutive appearance in the championship game. Saturday's game will be heard on KELO AM with the voice of the Storm and IFL Hall of Fame inductee Rich Roste
In last year's United Conference championship Sioux Falls toped Cedar Rapids 44-20.