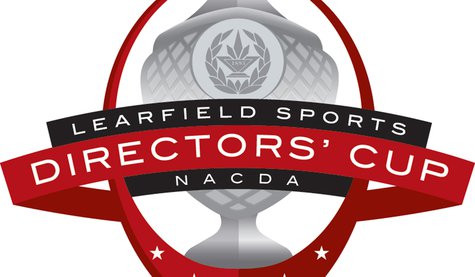 CLEVELAND, Ohio (KWSN) – Augustana College is ranked 14th in the first spring edition of the 2013-14 Learfield Sports Directors' Cup Standings with 397.5 points.
Augustana women's golf earned 55.5 points after a 17th-place finish nationally after making its seventh straight regional appearance in 2013-14 and having two individuals qualify for the national championships. Women's tennis made its fifth straight NCAA Tournament appearance and earned 50 points also finishing in 17th nationally.
Augustana earned 160 points in the Learfield Cup Standings during the fall season and 132 during the winter.
Augustana is the highest ranked team in the NSIC in the latest Learfield Cup Standings. MSU-Mankato, St Cloud State, and Minnesota-Duluth were the only other NSIC schools to crack the top 50 in the points standings
The final Division II Learfield Cup Standings will be released on Wednesday, June 4.
The Learfield Sports Directors' Cup is a program that honors institutions maintaining a broad-based program and celebrates those programs achieving success in many sports, both men's and women's. Beginning in 1993-94 for Division I by NACDA and USA Today, it was expanded in 1995-96 to include Division II, III and the NAIA. Each institution is awarded points in a predetermined number of sports for men and women.
Courtesy: Augustana Sports Information