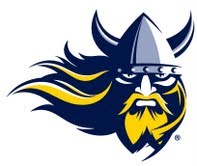 AUSTIN, Texas (KWSN)– Tony Viger and Jack Goihl continued to be recognized for their great play this past season for Augustana baseball, being named All-America First Team by the National Collegiate Baseball Writers Association on Thursday evening.
The duo became the first two Vikings in team history to earn first team honors by the NCBWA. Augustana was the only team with more than more one player selected to the first team in all of Division II.
Viger, already named the NCBWA's Central Region Player of the Year last week, was also the first Viking in team history to be named to a NCBWA All-America team as a positional player. The Sioux Falls, S.D. native also was named the Northern Sun Intercollegiate Conference Player of the Year earlier in the season, and was a dominant force at the plate all year for Augustana. Viger led the NSIC in multiple categories in 2014, which included: runs scored (65), hits (90), RBI (62) doubles (28), and total bases (152). The Sioux Falls, S.D. native's 28 doubles ranked first in the NCAA this season. The senior also hit a career-high .407 at the plate in 57 games.
Goihl had a career year as the number five hitter for the Vikings in 2014. The junior catcher hit a career-high .401 in 57 games, which was good for third in the NSIC, and 39th in the NCAA. Goihl's 22 stolen bases finished second in the NSIC. The Robbinsdale, Minn. native also ranked fourth in the NSIC in RBI with 55. Goihl's team-leading 11 home runs this past season was also good for fourth in the NSIC and 18th in all of Division II.
Head coach Tim Huber and his coaching staff guided Augustana to a school-record 41 wins and first ever NSIC Tournament Championship in 2014. The Vikings also made their second appearance in the NCAA Regional Tournament, and recorded their first regional win in school history with an 8-6 victory over Arkansas-Monticello on May 16.
Courtesy: Augustana College