Valentine Blood Drive
Want to give a different kind of gift for Valentine's Day this year?
A Special Valentine: Sioux Falls Residents Give the Gift of Life
KELO-FM and Community Blood Bank will host a special Valentine Blood Drive at Billion Nissan (4412 West 12th Street) on Friday, February 15th from 7am-1pm. The public will have an opportunity to donate blood to help local patients in the hospital during the Valentine's Day weekend.
Give Blood and We'll Give Back
The first 50 donors that sign up will receive a certificate good for a $19.95 full synthetic oil change at Billion Nissan (this is a savings of over $20.00), a certificate for a free appetizer at Texas Roadhouse, a KELO FM t-shirt and a special Valentine's t-shirt.
Join Us
Join Tom & Christy from KELO-FM for a live broadcast between 6:00am and 9:00am. There will be delicious cinnamon rolls for donors between 7:00am and 11:00am and a light lunch for those donating between 10:00am – 1:00pm.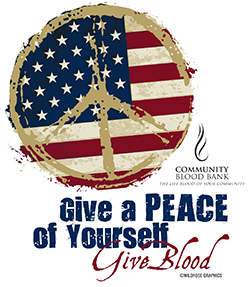 Donors must be at least 17 years old (16 years old with a signed parent consent form), weigh 110 lbs or more and be in good general health the day of the donation.
Please bring an I.D. It is recommended that a person eat and drink plenty of fluid prior to donating. For more information, visit www.cbblifeblood.org.
Thanks to all who come give the gift of life!